This is a love story of two people born almost a generation apart, in two different continents and how the wheels of fortune brought them together.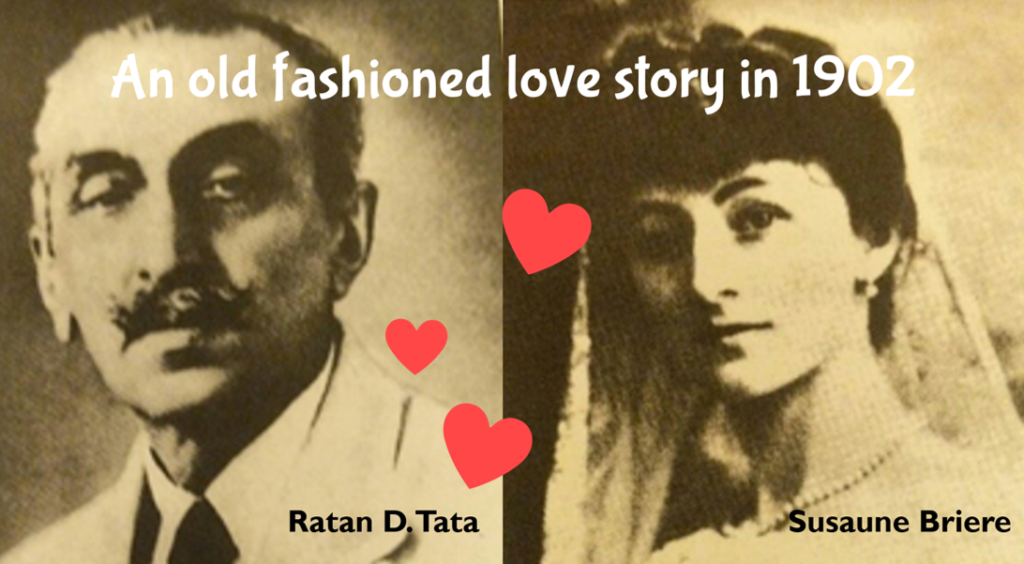 Ratan D. Tata (nephew of Jamshedji Tata), was in Paris hoping to trade in pearls and silk. He wanted to learn French, so his uncle Jamsetji recommended a teacher to him – Madame Briere.
It was here that he met and fell in love with the teacher's beautiful daughter Susaune, slim and tall with beautiful golden hair. She was twenty years old.
Ratan informed his uncle Jamsetji about his affection for Susaune and his desire to marry her...
Read More