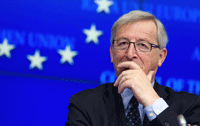 In the last couple of weeks the blogosphere has gone into overdrive regarding the final text of the EU General Data Protection Regulation (GDPR) that's on track to emerge before the end of the year. Agreement between the European Parliament, Council of Ministers and European Commission now looks like a distinct possibility in November 2015 after which there'll be a two-year transition period before sanctions begin to bite.
As GDPR watchers will have already clocked, there's been a leak on the first reading of EU Regulation by the Council of Ministers. The document runs into 630 pages and can be accessed here.
Fortunately, the fog that's surrounded the details of the fi...
Read More