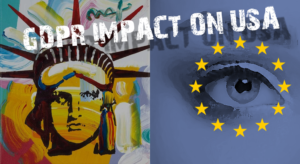 There's an eerie lack of awareness about the impact of the GDPR on US businesses that target consumers in the European Union. According to recent research by the IAPP, complexity of laws, inadequate budget and too little time combined with the lack of qualified and trained staff have conspired to perpetuate this lack of readiness by US companies.
Here in Europe, many companies and organisations have been bracing themselves for the biggest shake-up in data protection, privacy and security for over two decades that's fully effective from 25 May 2018 – in 13 days' time.
I've been in conversations with senior US-executives who've boldly told me that the "GDPR doesn't apply to ...
Read More