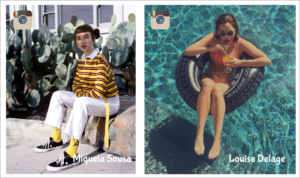 My 16-year-old daughter Zara loves Instagram. So does her 11-year old sister, Aviva.
I hope they don't mind me sharing that with you! And probably millions of others like them all over the world are aimlessly scrolling through Instagram rather than doing their homework on a wet Wednesday evening when they need a break from studying or are simply bored of checking out vlogs on YouTube – another favourite pastime rather than watching TV (which they don't).
What's interesting is the way that, post after post, about fashion, make-up, music, games, staying healthy and what to say to boys tends to have the same captions.
With young children and teenagers, social media is pa...
Read More