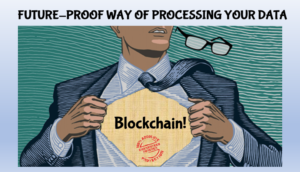 The integrity and protection of personal data is a massive business continuity, risk and technology issue for companies around the world in sectors such as healthcare and banking.
And there's also a double-whammy.
Organizations must comply with higher global standards in data protection, privacy and security brought about by the General Data Protection Regulation (GDPR) and other comparable data protection laws and regulations starting to emerge in other countries such as Brazil, California, Dubai, India and Singapore.
A simple explanation of blockchain
Blockchain is a distributed database that exists on multiple computers (or nodes) all at the same time...
Read More