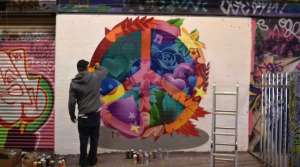 Strange, but true…
Unilever will continue to use the peace logo in promotions for its new Lynx fragrance but is making an undisclosed donation to the Campaign for Nuclear Disarmament (CND) after the protest group slammed its "callous" use of the iconic symbol.
The FMCG company said the "universally recognised symbol of peace" is a key part of its bid to raise awareness of peace globally, which forms part of the marketing campaign for its new "Peace" sub brand.
The campaign, which has seen 70ft peace signs tagged on various landmarks across the capital, was slammed by CND as being a "disingenuous"...
Read More