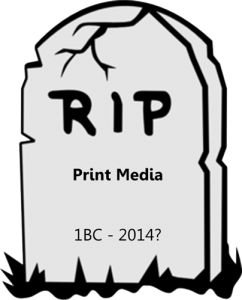 As technology continues to evolve and re-shape sales and marketing practice you may be forgiven in thinking that traditional print media is a thing of the past.
In fact, the print industry is having a boom time on both sides of the Atlantic and flipping the perception on its head print sales and marketing looks likely to grow in 2014 thanks to technological advances that allow for more freedom in the way it's deployed.
According to researchers in the US, direct mail (DM) continues to be used heavily with a 43% share of total local retail advertising and around 76% of small businesses reporting that their preferred sales and marketing strategy is a combination of both print ...
Read More