There was a time when global brand owners thought all that mattered was their own brand. Coca-Cola led the way in showing how powerful the monolithic brand of its eponymous carbonated drink can be around the world. And of course the same could also be said of other great global brands like McDonalds, KFC, Levis and Microsoft.
However, the assumptions about power of brands and the way they need to be built in emerging markets are being turned on their head.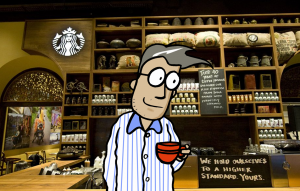 Let's take the humble cup of coffee and what US-giant Starbucks is doing in India right now to get Indian consumers to drink more coffee rather than just tea...
Read More