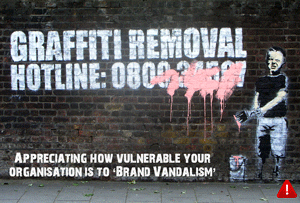 At the end of last year, a new book by Steve Earl and Stephen Waddington hit the shelves and caused a bit of a stir. Brand Vandals was a polemic about the dangers facing any organisation as it struggles to manage its reputation in the face of determined vandals out to destroy it on social media.
"Media has become a two-way weapon. Nobody can control it. It's anarchy."
Assuming you didn't suffer nervous shock or call the emergency services after reading the first chapter, the book goes on to describe a world where luckless PR managers are fighting an ever losing battle against brand vandalism...
Read More