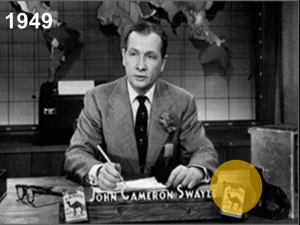 Product placement has been around as long as TV itself. One of the earliest examples of product placement was in 1949 when NBC launched America's first daily TV news programme, the 'Camel News Caravan', featuring a newsreader smoking a Camel cigarette and a policy that banned footage of 'no smoking' signs and anyone puffing on a cigars, including Sir Winston Churchill!
Today, brand and product tie-ins are less brazen but equally effective as a weapon for achieving a brand positioning advantage over the competitors' above-the-line PR and marketing efforts.
The James Bond film franchise is credited with having started the current fashion of placing well-known brand...
Read More