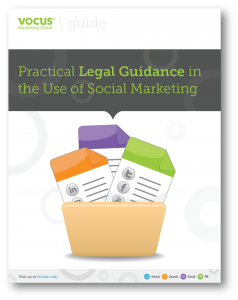 No matter whether you work agency or client-side, each day or week brings new challenges in how you engage with customers, clients, supporters, members and volunteers.
In the past, social media was used as just another channel for publishing content that would engage with each of these audiences. But today, doing that alone just isn't enough. To maximise the success of social marketing you need to become adept at integrating social media into your existing marketing programmes and strategies. In fact, you have to do more than social media. You have to do social marketing!
This FREE Vocus White Paper explores how to add social to every marketing activity in order to amplify ...
Read More