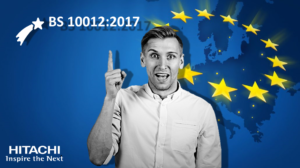 On Friday 23 March 2018, the BSI (British Standards Institution) has certified Hitachi Consulting Corporation, a subsidiary of Hitachi, Ltd (TSE: 6501), to a new standard of excellence in data protection, privacy and security developed under the General Data Protection Regulation (GDPR).
Hitachi Consulting becomes one of the first companies in the UK to achieve compliance with the BS 10012:2017 data protection standard for its personal information management system (PIMS) that sits at the heart of its compliance with the GDPR.
"We are immensely proud of this recognition from the one of the world's leading certification bodies...
Read More