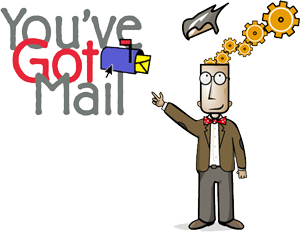 Advocates of using the email marketing to drive sales tend to have a small library of well-chosen facts at their fingertips.
Check-out these eye-popping stats, for example.
Global email traffic stands at 166 billion emails a day; there are 3.84 billion email accounts – three times as many as all of Facebook and Twitter combined – and around 72 per cent of all users check their in box at least six times a day.
With a global average open-rate of around 20 per cent, about 5 per cent of these users click through to a web site in order to make a purchase and 83 per cent of this customer segment tend to have a higher propensity to spend more per transaction when marketed and sold...
Read More