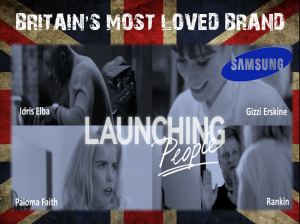 Over the past eight years the South Korean giant has gone from being a virtual unknown on the high street to one that's on the cusp of becoming Britain's 'most loved brand' and has come up with a brand marketing platform that's as good as anything its rival Apple could've dreamt up.
'Launching People' is an advertising funded programme (AFP) series to be broadcast in Spring 2014 where stars from film, music, photography and cooking mentor promising new talent on the back of a nationwide competition.
It's a neat way for Samsung to humanise its brand rather than constantly rely on technological innovation to get people talking as the product gap between itself a...
Read More