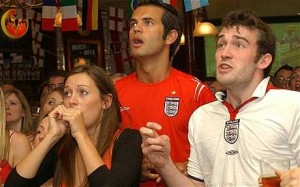 England fans won't be disappointed after pubs have been granted extended licensing to stay open when England is playing in the FIFA World Cup Brazil 2014 tournament that kicks off on 12 June.
Earlier this year, the British Beer and Pub Association that represents pub landlords in England had unsuccessfully tried to get the Home Office to extend licensing hours on a national basis in the same way pubs stayed open later for the Royal Wedding and Diamond Jubilee. The Government have the power to relax licensing hours for occasions of "exceptional international, national or local significance."
But Home Office minister Norman Baker was unmoved as he didn't consider the...
Read More