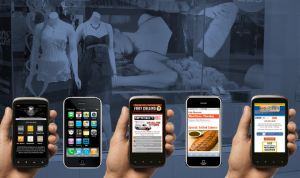 Mobile device adoption is growing exponentially and if you look at almost any industry metric the trajectory for mobile growth over the next five years is stratospheric.
In fact, it's so ubiquitous it's hard to image a time when there wasn't a cacophony of cheesy ringtones chirping happily away in the pockets and handbags of its owners signalling another email, text message or in-coming call.
Along with the growth of the mobile platform has been a lot of hot air and nonsense about mobile marketing or what it's now more frequently referred to as m-marketing.
Myth #1: To do mobile marketing you need an app
This is the biggest myth and a few years' ago a bunch of devel...
Read More