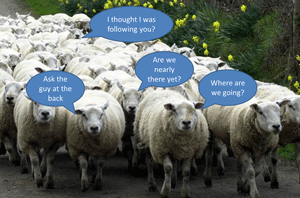 Well, obviously you'll see yourself as a 'thought leader', don't you?
But actually, what does that mean? And can you make money out of being a thought leader?
Thought leadership means a lot of different things to a lot of people and for some it boils down to the creation or adaptation of an innovative concept for direct or indirect business advantage.
If you happen to work in a marketing or PR agency, the value of your time can be measured directly in proportion to the quality of your intellectual and creative output and the outcomes you deliver for the client. On that basis, thought leadership can be very profitable indeed.
But you don't have to work in an agency to...
Read More