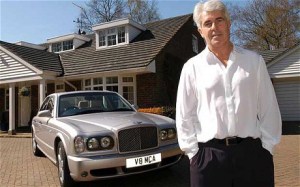 Members of the Chartered Institute of Public Relations (CIPR) have watched in horror as high profile showbiz publicist Max Clifford was charged and is now serving a lengthy custodial sentence for a string of highly serious sexual offences against vulnerable young people.
Clifford never applied for membership of the CIPR in his entire career and if he had when I was the CIPR Chairman of Membership, I would've rejected his application.
The full extent of Clifford's deception wasn't known to many of us who in fact had previous dealings with him but I was aware of how he conducted his business and the way he manipulated clients and the media in order to make himself extraordina...
Read More