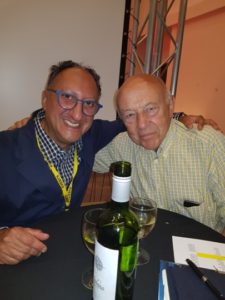 Sir John was personally responsible for recruiting me to the BBC as the first Radio Journalist Trust Trainee back in 1989.
This evening, he was interviewed by veteran BBC Presenter Robin Lustig about his incredible career at BBC World Service, BBC TV, Wolfson College Cambridge, Barbican Centre, Clore Leadership Programme and the University of the Arts London.
His new book – Making A Noise – Getting It Right, Getting It Wrong in Life, the Arts and Broadcasting is published by Orion Books.
Read More