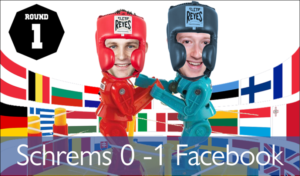 On Thursday 25 January 2018, the Court of Justice of the European Union (CJEU) ruled that 30-year old Austrian privacy campaigner Max Schrems couldn't bring a class action law suit against Facebook Ireland for what he claims was illegal use of personal data but granted him permission to challenge the social media giant's business practices in his native Austria.
The second CJEU ruling in Schrems' long-running legal battle with Facebook is significant for widening legal jurisdiction against Facebook Ireland by granting the right of Schrems to take legal action against Facebook Ireland in the Austrian courts.
Facebook Ireland, headquartered in Dublin, unsuccessfully argued th...
Read More