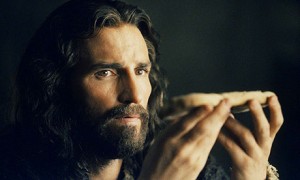 When Hollywood A-list Mel Gibson decided to make a movie that would chronicle the last 12 hours in the life of Jesus Christ without securing any outside funding or distribution, most Hollywood studios thought he was nuts and the movie was going to be one of the biggest flops of all time.
Indeed, Mel Gibson had his doubts too, but decided to put his own money on the line for a project that he felt so passionate about.
In an interview with the venerable Hollywood Reporter in 2002, Gibson said: "This is a film about something that nobody wants to touch, shot in two dead languages. In Los Angeles they think I'm insane and maybe I am."
Undeterred and with a bold vision and purpose that was deeply personal, Gibson's own Icon Productions supplied the entire production budget of $30m, with an extra $15m for marketing after he decided to distribute the film in the U.S. himself via Newmarket Films.
The financial risk facing Gibson with this one project could possibly empty his entire bank account accumulated by the commercial success of such movies such as 'Braveheart' (1995) and 'We Were Soldiers' (2002) that were more in vein of Hollywood blockbuster hits.
Even more striking was that Gibson demanded authenticity in the way the story was to be told and so the dialogue in the movie was mostly Aramaic with a bit of Latin; not languages that most movie-goers would be familiar with or indeed expect from Mel Gibson. And even more bizarrely by Hollywood standards, Gibson initially rejected that the film should have sub-titles.
"Caravaggio's paintings don't have subtitles, but people get the message. The Nutcracker Ballet doesn't have subtitles, but people get the message. I think that the image will overcome the language barrier. That's my hope.
"There's something kind of startling about watching it in the original languages. The reality comes out and hits you. Full contact. I know we are only re-creating, but we are doing the best we can to stimulate an experience of really being there," explained Gibson to Zenit.org although fearing the worst, the movie was sub-titled in the end as Gibson felt that the movie-goers could benefit from actually knowing exactly what everyone was saying.
Ten years later, it's easy to be wise after the fact.
Despite being met with a hailstorm of criticism and fierce debate around his judgment of recreating the violent torture of Jesus plus allegations of anti-Semitism and the depiction of King Herod as a fey fop holding a fool's court of decadent misfits, The Passion of the Christ' took an astonishing $611m worldwide and $371m at the U.S. domestic box office alone, making it the highest grossing R-rated movie of all time as well as the highest-grossing foreign language film ever released in the US.
This Palm Sunday, more than 2 billion Christians worldwide will celebrate Christ's triumphal entrance into Jerusalem 1,981 years ago and to mark the occasion cable channel UP Television will broadcast the entire movie at 9 pm EST to around 70m households across the U.S.
According to UP TV president and CEO Charley Humbard, the reason the movie was so successful is that it was real, a point that won't be lost on his audience "that tends to beactive in their faith lives and really care about their values more than other audiences on average, by far," he says.  "It's like someone who writes a great song about something they experienced. It's not just, 'I knew a friend who knew somebody that did something'—but, something that happens to you… I think Mel had his own personal struggles that made the film real.
"He wanted those emotions to really affect people because that way your heart is open a little more to what this story is really about,"says Hubbard. On the UP TV website, Gibson tells viewers: "Where I started was to make a story that inspired and would spread the effects of faith, hope, love, forgiveness. It seems to have done that."