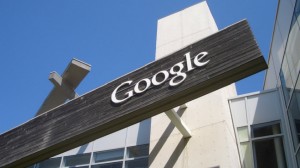 Google and other search engine providers like AOL, Yahoo! and Microsoft Internet Explorer have been dealt a major blow after the European Court of Justice (ECJ) ruled that Google must delete links to personal information about individuals from search results on request.
The ECJ ruling is likely to open the floodgates to a wave of similar requests from users wanting to remove potentially embarrassing or harmful information about them from Google search results after it enshrined the "right of erasure" (previously known as the 'right to be forgotten') in European law.
The ruling doesn't mean that information will be removed from the internet but removing it from search results will vastly reduce the chance of it being seen as the vast majority of people access the internet via a search engine, that in effect is filtering the vast internet content for its users.
The ECJ ruling won't apply to requests from high-profile individuals such as politicians where there would be a strong public interest case against removing embarrassing information.
However, it could hamper the ability of companies to conduct background checks on people applying for a job as the pendulum has swung firmly in favour of protecting privacy as opposed to making details of people's private lives an open book for anyone to see.
Google has the right to refuse the request from an individual to remove links to personal information but would have to comply if ordered to take down pages by a court or data protection agency such as the Information Commissioner's Office.
So although it won't be straight forward, it's likely that Google could face negative media coverage in cases where the person who wants information removed about themselves has to do battle with Google and decides to do this in a very public way.
The ECJ ruling has wide-reaching implications for Google and other technology companies after it ruled that an internet search engine operator was responsible for personal information appearing on the internet even though the information is usually published by third parties such as newspapers or blogs.
It ruled that the search engine operator was effectively a "controller" of data given that it processes how the information is seen.
The ruling said:
"The court holds that the operator is, in certain circumstances, obliged to remove links to web pages that are published by third parties and contain information relating to a person from the list of results displayed following a search made on the basis of that person's name.
"The court makes it clear that such an obligation may also exist in a case where that name or information is not erased beforehand or simultaneously from those web pages, and even, as the case may be, when its publication in itself on those pages is lawful."
The ruling could force a major overhaul of Google's practices as well as those of Microsoft and Yahoo! The US company said it was "very surprised" about the decision.
"This is a disappointing ruling for the search engines and online publishers in general. We need to take time to analyse the implications."
Google's lawyers can't now argue that its search engine isn't subject to EU privacy law.