The new Indian PM Narendra Modi has outlined his 10-point vision for the Council of Ministers to follow and this offers a glimpse into his policy priorities that include energizing the economy, kick-starting infrastructure projects and reviving confidence in the creaking bureaucracy of Government.
Modi wants all Ministers to have their own time-table on the priorities in each ministry for the first 100 days.
His 10 priorities are:
Focus on economy and infrastructure ministries
Better inter-ministerial coordination
Restore the confidence of bureaucrats that they won't be hauled up later for taking crucial decisions.
Use of technology and social media to maximize public interaction
Stable sustainable government
Focus on education and health
Gear up entire government machinery to project the new leadership's mandate
Transparency in the government
E-auction to be promoted in tendering
People-oriented system to be in place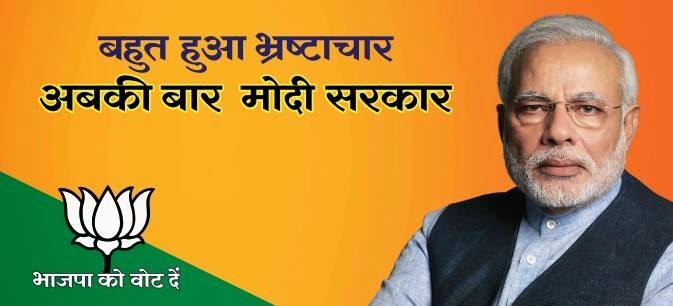 Modi has also told his Ministers to bring in reforms in investment and infrastructure areas. Finance Minister Arun Jaitley has also announced that the Government aims to strike a balance between boosting economic growth (stuck at 5% for the past few quarters) and containing inflation (at 9% in April 2014).
Jaitley spelt out the Government's position on increasing the FDI cap in defence beyond 26% that could open the doors for more inward investment within the defence sector. Jaitley also uniquely holds the portfolio as the Minister responsible for defence.
Telecom, IT and Law Minister Ravi Shankar Prasad has also stepped forward to help create a more pro-business environment in India by coming out against retrospective taxation that's been hurting companies like Vodafone and others as they are less likely to want to invest in India whilst subject to an uncertain tax regime.
Other announcements made by the Modi Government in the past few weeks include:
Maintaining a balance between growth and inflation
Food inflation to be tackled through supply-side measures
Reduction in gold import duty in the range of 2% to 4% from 15% now
Coal India to be broken up and opening up the sector to foreign investment in order to boost output and cut imports
Explore international private-sector partnerships
Tax exemptions and middle income housing will remain the key focus in the upcoming Budget along with manufacturing stimulus, impetus on education, and expenditure reforms
Bring an amendment on the retroactive taxation in the Finance Bill, which has affected companies like Vodafone
Restore the pace of the country's economic growth, contain inflation and ensure fiscal consolidation
FDI cap to be raised for the defence and insurance sector
Highway infrastructure projects to get faster push
Environmental clearance for Infrastructure projects to receive priority
Faster implementation of Goods and Services Tax (GST).