Indian consumers could soon be shopping in hypermarkets partly owned and managed by Western retailers as a result of the relaxation in Foreign Direct Investment (FDI) regulations see a surge of business interest and investment from European brand owners in 2014.
For example, it's just been announced that British supermarket chain Tesco is the first international retailer to have its plan to invest USD 10m (GBP 67m) approved by India's Commerce and Trade Ministry. The deal paves the way for Tesco in partnership with a Tata subsidiary to open multi-brand stores across India by taking a 50% stake in Trent Hypermarkets, which in turn operates Star Bazaar stores in the states of Maharashtra and Karnataka.
The Economic Times recently reported that the Indian Government is also examining a raft of other applications for single-brand stores from major European high street retailers such as H&M and IKEA that are seeking to enter India's USD 500m retail market. 
Taken together, these moves by European multiples could radically change the way Indian consumers will shop for everyday groceries, clothes, household, entertainment and electronic products in the future.
Many of these brands owners are struggling to maintain market share in their home markets but are attracted by the opportunities that Indian consumers present and have been waiting for the moment to make such a move. With the announcement in the relaxation in FDI, multi-brand and single-brand retail environments are set to become commonplace in India by 2016.
The Indian Government hopes these moves will encourage a surge in direct investment into the Indian economy that will boost India's GDP and create jobs in the cities for thousands of workers.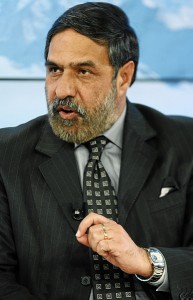 Anand Sharma, India's Commerce and Industry Minister, has pledged to fast-track the clearance process of applications for retailers such as Tesco, promising it will be an "expeditious approval." Single-brand retail stores such as Swedish home store IKEA and youth fashion retailer H&M have also moved quickly to take advantage of a similar easing of FDI restrictions which raised permitted foreign investment levels from 51% to 100%.
According to The Economic Times, there are currently 17-single brand retail proposals under consideration and more are expected throughout 2014.
"The rush of single-brand proposals is a very positive signal in terms of investment climate in the country. The initial apprehensions about the policy seem to be waning," observes Akash Gupt, an executive director with PwC in India.
In 2013, H&M received approval to open 50 stores across the country with a planned investment of Rs700 crore and IKEA received approval for its plan to set up stores across India with an investment of Rs10,500 crore, the largest single-brand retail proposal by value in India to date.
A major consequence of this move by foreign investment is that the Indian Government will be under increasing pressure to tighten up the laws on sales and marketing of products to Indian consumers as European and Western brand owners also import sales and marketing practices that penetrate personal information and data such as purchasing habits in order to drive incremental sales of products and services.
Ardi Kolah with Professor Rajesh Babu and Professor Suren Sista of the Indian Institute of Management Calcutta are currently working on a new book on sales and marketing laws in India, to be published in 2014.