Facebook and Twitter are positioning themselves as brand building platforms to "rival TV" and ideal platforms for reaching dual screeners, as gaming brands reconsider how they allocate their marketing budgets in pursuit of high value smartphone and tablet users, reports Marketing Week (Wednesday 6 November 2013).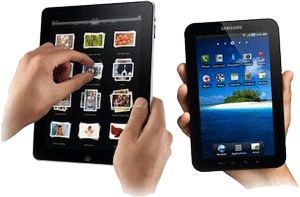 The trends were identified at the Mobile and Tablet Gaming Summit in London, UK where Facebook and Twitter executives said social networks were the "glue" combining TV audiences and mobile users.
Tarquin Henderson, EMEA head of Facebook gaming sales explained how it was using its enhanced targeting service Custom Audiences to let gambling firms offer real money gaming (RMG) to the 300 million social gamers on the platform.
In the US this includes using third party data, from companies such as Experian, which gaming brands can then overlay against their own targeting data to help them calculate a user's purchase intent.
This method lets brands identify Facebook users similar to their existing customers, based on behavioural patterns and interests, so they can lower their customer acquisition costs.
Gaming brands can then serve these users with an ad unit providing a direct download link to their mobile apps.
Henderson said: "We have a clear strategy to help brands promote their brands: awareness, launch, scale, re-engage.
"Custom Audiences helps you find, your audiences on our platform. You can then extrapolate that out and then identify people with the same kind of interests."
"We see it as a brand building platform that will rival TV. Facebook has evolved into a platform that is one of the most beneficial to marketers."
During a separate session, Dara Nasr, Twitter head of agency sales, told attendees a recent US study of more than 1,000 users of the social network felt the majority tweets from blue chip companies were "unworthy of being read".
However, the study also identified strategies for brands to come across favourably, with almost half (48%), claiming the best way to win favour with users was to appear to be "useful", such as letting users know how best to access their service.
Nasr said: "You can be clever with content, it doesn't always have to be pretty. You don't have to be funny. The one thing they [the participants] said was to not be boring."
Meanwhile, gaming brands including Bet Victor, Ladbroke's Playtech and Unibet discussed how they aim to more closely align their online and offline marketing activity – including possibly channelling marketing budgets from online into TV – to encourage downloads of their mobile apps.
Speaking during a panel session, Turlough Lally, mobile director at Bet Victor, told attendees the company expects to see tablet generate much of the company's growth in 2014. As a result, the company is looking to better integrate its marketing strategy, he added.
This can include featuring Bet Victor's array of mobile apps in its TV messaging as a call-to-action to download them.
Shay Segev, COO of Ladbroke's digital arm Playtech, also explained that his company was interested in investing more heavily in buying video-on-demand inventory.
He said: "People are deciding to watch when they want to watch it, maybe asides from live sport. That presents itself with a lot of opportunities."
Meanwhile, Bet Victor's Lally, expressed interest in sponsoring in-stadia Wi-Fi services to encourage users to download its sports betting apps.