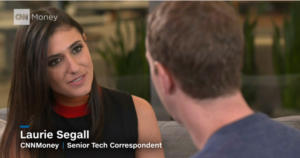 Mark Zuckerberg's "confessional" on CNN broadcast on Thursday 22 March 2018 was a blatant attempt at a public relations 'damage limitation' exercise.
I'm not convinced it had the desired effect.
Facebook's share price continues to fall and pressure for an investigation of the company and its dealings with UK-company Cambridge Analytica continues to mount on both sides of the Atlantic.
"This is a major breach of trust and we are sorry about that, " says Zuckerberg. Right. But you can't help feeling he's trying to play the 'victim' of some unwitting scam.
Facebook have made one bad mistake after another  – whether that's providing a platform for sexual exploitation of women an...
Read More