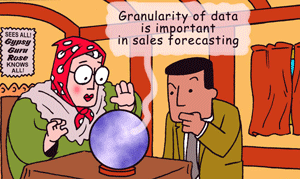 Wherever you happen to live and work in the world, one thing is clear.
The outlook for 2014 is uncertain. But that shouldn't dampen any attempt to see what the future holds for most of us next year, which is now only a few weeks' away.
It's easy to spot the negatives for our working future: technology has led to a world of ever-growing fragmentation where billions of people connected across the world are continuously bombarded with requests; a future where the virtual nature of nascent technology will leave many deeply isolated and craving physical relationships; a future where globalisation has created a dividing line between winners and losers; a world where the underclass has emerged which contains those not able to join the global labour markets through the accident of location or their age; and where segmentation of our chosen customer segments won't be that straight forward either.
We could find 2014 is a world in which the Baby Boomers have taken much of the resources they created in a final feast of consumerism, leaving Gen Z or the aptly named 'regenerative' generation to clean up the mess of a badly damaged world. It could be a world where families have become increasingly fragmented. A world where what defines you is what you buy and where trust in companies and organisations has fallen to the lowest levels ever recorded.
And at the same time, our notions of happiness and contentment have also become eroded to the point where we've lost touch of what really makes us happy any more.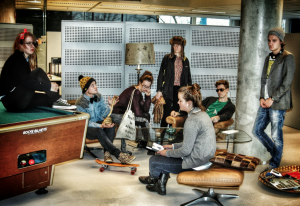 And it's a future where the challenges of carbon have overwhelmed the world as the heritage the Baby Boomers and Gen X pass onto their children is a rapidly over-heating world with rising tide levels and a mad scramble for the remaining resources of a planet that looks like it's in the major stages of a massive heart attack.
But in every situation there's an opportunity waiting to be leveraged; where the glass is half full rather than half empty and what's now becoming better known by marketers all over the world as jugaad innovation.
The bright side of 2014 will be a world where:
co-operation and co-creation are the order of the day; and
where we will look at recycling resources in order to conserve the planet and to become much more efficient in thought and execution of products and services.
So peering into the crystal ball, what does the positive future hold for marketers in 2014?
Prediction #1: Technology capability increases exponentially. One of the key drivers of technological development has been the rapid and continuous fall in the cost of computing. Marketers can expect this to continue and it will make increasingly complex technology available in relatively inexpensive hand-held devices to billions more people around the world.
Prediction #2: Coupled with the explosion in technology capability, around 5 billion people across the world will become inter-connected. This will take place in both megacities as well as within rural communities, helping to smash the technological divide that was present at the birth of the internet.
Prediction #3: Mega-companies and entrepreneurs will merge. Technological advances will lead to an increasingly complex working and business environment where the differences between a well-established company and start-up becomes a lot less relevant as they both need each other to survive. At the same time there'll be the rise of mega-companies that span the globe and millions of smaller groups of micro-entrepreneurs and partnerships will together create value in the many industrial ecosystems that will emerge throughout 2014.
Prediction #4: Social participation increases. A crucial question for understanding the future of work is predicting what people will actually do with this unprecedented level of connectivity, content and productive possibilities. Over the next two decades we can expect the knowledge of the world to be digitised with an exponential increase in user-generated content (UGC), crowd sourcing and open innovation applications. The lines between formal education and less formal education start to blur.
Prediction #5: The cloud becomes ubiquitous. Rapid application development (RAD) creates a global infrastructure upon which are available services, applications and resources that can be unlocked at a fraction of the price it costs to acquire ownership of them. As predicted by the World Economic Forum in 2013, anyone in the world with access to a computer or handheld device to 'rent' these services, applications and resources will be empowered to rent these services, applications and resources on a minute-by-minute basis, unleashing a new generation of business models and sales and marketing opportunities.
Prediction #6: Continuous productivity gains now become common place. Technology has boosted productivity from the mid-90s onwards and we can expect these productivity gains to continue with the possibility of advanced communications at near zero-cost. Interestingly in this second wave of productivity, the emphasis will be less on technology and more on organisational assets such as culture, cooperation and team work.