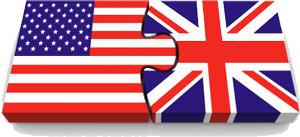 AK: What marketing trends have you seen on both sides of the Atlantic?
JB: If you'd asked me this question 25 years ago when I was working in the UK in the pharmaceutical industry, I would've said there was a distinct cultural approach to how we marketed products in the US versus the UK.
Fast forward 25 years and it's amazing to see the cultural divide has basically evaporated which I would attribute to globalisation of the economy and I don't think you can avoid the impact of the internet has had on markets and competition.
I think it's interesting to note that the changes in marketing we've witnessed over the last five years have trumped the changes that have taken place in marketing over the last 100 years and these changes are being felt the world-over.
The big transformation in marketing that we've witnessed over the past five years is that the consumer buying decision most often begins on-line.
There are various channels which people are using in order to communicate to their target audience and these include Facebook, YouTube, Pinterest, Instagram, Vine and other social media channels. The reality is that because buying now begins on line, the way in which marketers need to approach customers and prospects is also changing.
With the growth of these digital marketing channels there's also a corresponding decrease in traditional channels such as direct mail, yellow page and newspaper advertising.
Recently, the FT highlighted new research published by eMarketer. The research predicts that the average time spent by US consumers watching TV will be overtaken by time spent on digital media for the first time with adult US consumers spending five hours and nine minutes with digital media every day. In our own family the kids watch TV on mobile devices and tablets more than they do on TV and these devices are now becoming the primary channels for media consumption.
AK: Why is this important?
JB: It's important because marketers no longer have complete control over the delivery of the message. Everything is on demand so how we reach people has to change. The good news is that there is a way to address this shift to digital marketing. Aside from email, there's SEO, social CRM and content marketing. Excellent and effective digital marketing is being done every day by both big and small brands that have come to realize that their marketing has to change as consumers change where they shop.
AK: Is email marketing growing in importance within the digital marketing mix?
JB: I don't know if it is growing in importance but what I can say is that email marketing is an essential part of an overall marketing strategy. It still remains the most effective form of digital marketing and is the digital marketing vehicle that delivers the most return on investment. Accessibility of email via ubiquitous mobile devices continues to make it an important digital marketing tactic. But the one limitation of email marketing is that it only allows you to communicate with people that you know or for whom you have an email address and it's ineffective at reaching your target audience for whom you have no contact details. In this light, the other areas of digital marketing such as social marketing and SEO become much more important
AK: Do companies have the tools and resources necessary to meet the evolving landscape of digital marketing?
JB: Without a doubt! Just look around, we go to a store and we're asked to provide an email address after a purchase, storefronts invite us to follow them on Twitter and Facebook, we are being taught how to use products on YouTube, and there's a wealth of business driving content on the web in the form of blogs. The good news is that there are more and more tools out there to help businesses do quality digital marketing.
At Vocus our own digital marketing product Vocus Marketing allows marketers and marketing departments to more effectively and efficiently manage their marketing efforts via a software that integrates email, social, SEO and publicity into one platform  that helps businesses grow by  increasing leads and ultimately sales.
AK: Are there any specific challenges for marketers that businesses face in 2013/2014?
JB: Marketers need to embrace digital marketing in a big way because it's really going to shape the future of how they reach customers and prospects. Linear communication that many marketers practiced in the past doesn't work as well anymore as there are now so many other parties and interests to take into account in the sales and marketing process.
In short, marketing is now more multi-faceted than ever and one approach to reaching the customer or prospect is insufficient
Another challenge facing marketers today is figuring out where the most lucrative customer segments for your business "live". The marketer needs to understand where prospective customers are looking for businesses like yours.
This means that marketing departments need to have a comprehensive marketing strategy that includes both an online component which needs to be increasing and traditional marketing to a much lesser extent.
Another challenge that will continue to face marketers is customer retention. Digital marketing has created a mechanism that allows businesses more than ever to stay in touch with current customers and continue to be relevant. Understanding the nature of the digital relationship will drive what tactics are used to keep them engaged and drive repeat purchases.
Digital marketing has also created some confusion in the marketplace. There are now more people out there that recognise the value of digital marketing but just don't know how to do it.
There are questions like 'what do I do with Facebook to make it meaningful to prospects, how often should I Tweet and what should I say, who should I follow and how to I get people to follow me, what do I do to get cool news out on the internet' for example.
A lot of businesses know they need to bite the bullet but sometimes they just need help. In order to help marketing organizations tackle this challenge, Vocus now includes marketing consulting services as part of every subscription we sell. We have dedicated teams of Marketing Consultants that liaise with customers on a predetermined basis to help them become successful digital marketers. What we aim to do is to make it easy to engage, prospect, drive conversions and to maintain those customers into the future.
AK: What's your view on what are the most effective measures for marketing ROI?
JB: Sales are the ultimate barometer of how well you're doing but digital marketing has helped marketers determine whether or not you're reaching your audience – whether it's AB testing in email marketing, 'Likes' on Facebook, visits to a website, number of leads generated via a landing page, or how many people are following you or retweeting you on Twitter.
What we do as marketers is try to employ various tactics and to measure which one drives the behaviour we are hoping to create. Now more than ever a marketer is able to understand the impact of the campaign better just because of digital marketing.
AK: What brands do you admire that are using digital marketing to drive incremental sales and from which businesses can learn from?
JB: There are so many large brands that come to mind that are using digital marketing to drive awareness and increase sales, such as Coca- Cola, Dove and Starbucks.
However, brands that I admire are the businesses with smaller sized brands that don't have the mega-marketing budgets that are still doing impactful, effective and proven digital marketing such as Wonderland Wigs and Clean Green Nappy Machine.
All of these brands have been able to tap into the heart and soul of their desired customers and made believable, meaningful and authentic digital content for that audience.
If we look to apply these lessons to businesses of any size, it's worth bearing in mind that not all channels are right for everyone. Depending on your time and energy you can dedicate to social marketing, focus on those channels that provide the best return and embrace that channel.
The worst thing is to dabble in Facebook or Twitter and have an account and get someone to comment on what you've written and not comment back.
You've got to do something, not just be there!
Digital marketing isn't a one-off or one hit wonder!